How Cool is That! - Nesting
Look at their beaks!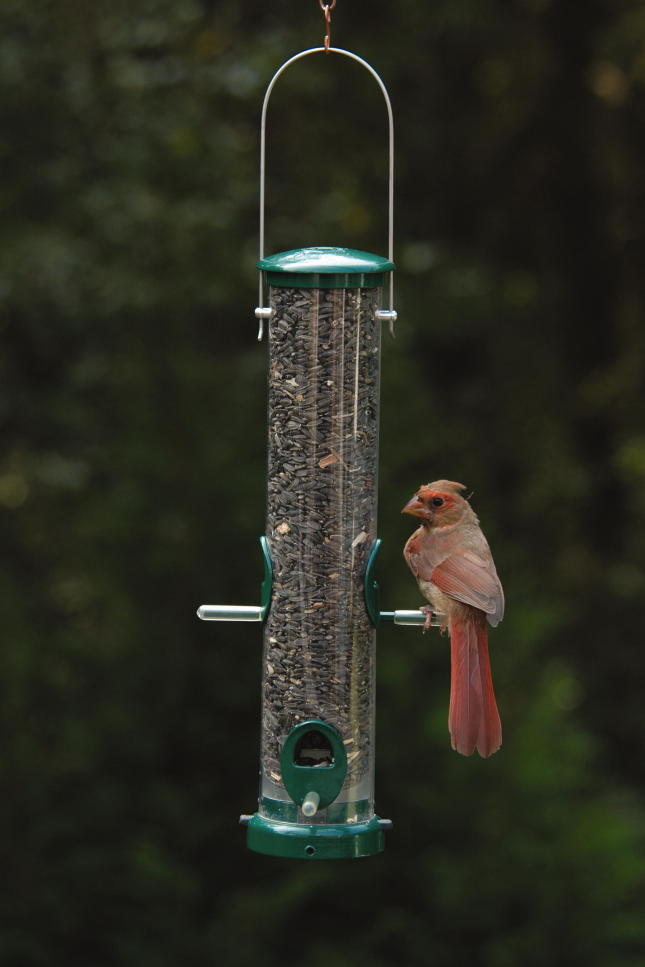 This is one of the most exciting times of the season at birdfeeders in Florida. Many species, like Carolina Chickadee and Eastern Bluebird have passed the peaks in their breeding windows, but now it's Northern Cardinal time. I say to look at their beaks because it's one of the most immediate ways of determining which among them are the recently fledged juveniles. There are, of course, many other ways of telling the juveniles from the adults. Some of them are morphological clues like the hue and saturation and distribution of red feather tracts. Others are behavioral like wing flutter. Regardless of the characteristic that you observe, Northern Cardinals are abundant and demonstrative and, this time of year, their young are fledging and using our birdfeeders more and more often. It's time to have a closer look and observe the cascade of clues about their lives in your yard. In case you were wondering (and you should be), the juveniles have black to steel gray beaks.
I wish the story were similar for the Ruby-throated Hummingbird. Last year was very different. The summer of 2013 was the best hummingbird summer we remember since having opened WBU. This year started well with a normal to slightly high density of hummingbird visits in March and April but the visits dropped precipitously in May and they continue to be sparse throughout the area in June. We're not alarmed. This happens to some degree every year and we have no reason to believe that it's not because of something that is actually a benefit to hummingbirds. For instance, it's possible that populations of certain high value insect prey or the nectar of certain flowering plants is in great abundance this summer, leaving our hummingbirds with less of a reason to visit. Juvenile hummingbirds should be leaving the nests now and that's usually when we observe a second uptick in feeder activity. If the juvenile numbers are good then that would seem to support the notion that they're doing just fine right now.
Bird news on Facebook
WBU has a Facebook page for birding and feeder news. Check it out!