Daily Savings Club Double Points Party
Thursday, November 20th 6-8pm
Join Ingrid, Bubba, and the WBU crew (including Gylfie) after hours for a Daily Savings Club members-only Double Points Party. Our crew has grown a bit, so this is a good time to get to know the new members.
During the DSC Double Points Party, each purchase generates twice the normal point value for BirdBucks coupons (excludes optics).
We really look forward to these parties. The mood is festive and the snacks and drinks are great! This is also a good opportunity to hang out and dive a little deeper into your knowledge of… cheese. You thought I would say birds, of course, but these events have become an indulgence into some of the best cheese that our neighbors at Dorn's purveys. Drop by and see what's on the cheeseboard and we can talk about your birds, too!
So join us on Thursday, November 20th for a fun evening at the store and earn double DSC points for any purchase you make (excludes optics). It's a little way to say thank you for your support of our family business. Not a Daily Savings Club member? Read more here.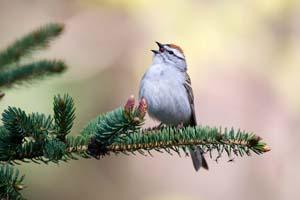 From The Feeders
Where are my birds? If you're asking about the year-round breeding residents like cardinal, titmouse, chickadee, jay, dove, etc. then the answer is that most of them are still fairly close to your house. They're just not close enough and needy enough to visit your feeders as much as they did just a month ago. Each year, we endure this transition into fall and winter feeding when the reliable feeder flocks of the breeding season break up, shuffle into new foraging flocks, and occupy slightly different foraging habitat. This year, that change has been more pronounced than in recent years although we remember far worse seasons in which almost nobody had feeder activity until well into February.
If you're referring to the winter visitors like American Goldfinch or Chipping Sparrow, we have good news and bad news. The good news is that some of each have already started to arrive. The bad news is that it's far too early to say whether or not they will grace us with numbers. We've been monitoring the southward progress of overwintering species on ebird.org (call or visit for a full tutorial on how to use ebird) and we know that they're on their way. No matter when and to what degree the fall and winter feeder activity finally kicks in, there are things that you can do to be ready. See "Winter Birdfeeding" for a list of suggestions on how to attract attention to your yard this fall and winter. Happy Birdfeeding!
Holiday Open House - December 6th & 7th
This fun and crazy weekend has become something we look forward to as a kick off to the holidays. We will have our usual faire of homemade treats. We look forward to seeing all of you and helping you find a lovely gift for someone on your list or for your birds!
The WBU Seed Wreath
The seed wreath is a perennial favorite holiday gift. Decorate your yard with this beautiful wreath of pecans, peanuts, black oil sunflower, sunflower chips, safflower, and cranberries. Wreaths make a great gift, especially if that special someone is a bird! We always have some wreaths wrapped and ready for easy gift giving.
Daily Savings Club Wreath Special
During the Holiday Open House, Daily Savings Club Members will receive 50% off the WBU Seed Wreath (while supplies last). Not a member? Click here for details.
Holiday Hours
We will be closed November 27th, December 25th, and January 1st. Our extended hours will start during our Holiday Open House. Monday through Saturday we will be open 10am-7pm. Sundays we will be open 10am-5pm. Regular hours will resume December 26th.
Bird news on Facebook
WBU of Gainesville has a Facebook page for birding and feeder news. Check it out!